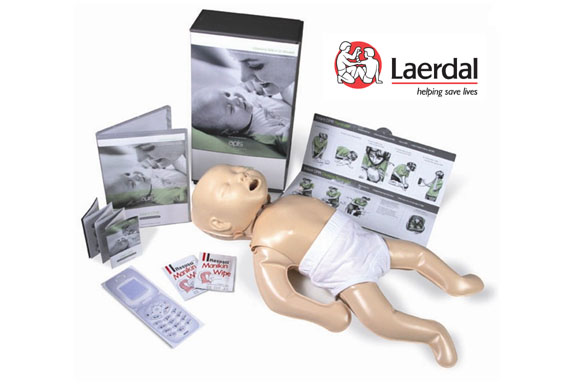 Designed as a self-directed learning program, Infant CPR teaches the core skills of Infant CPR and relief from choking in just 22 minutes.
The kit allows parents to learn Infant CPR in their own time and in the comfort of their own home. The kit can also be used to share with family and friends, allowing anyone who is responsible for the care and safety of an infant to be well informed and trained in Infant CPR.
I'm guilty of probably not learning as much as I can about CPR, so this is a perfect solution to educating myself about it. I know how busy life is when you have kids, but what parent couldn't spare 22 minutes for the safety of their children?
The Kit includes:
Mini Baby CPR Learning Manikin
Instructional DVD ( Includes both CPR training and relief from choking)
Fold Out Quick Reference guides ( 2 convienent sizes – wallet and poster size)
Practice phone
Manikin Wipes (2)
Mini Baby spare lung (2)
Directions For Use and cleaning instructions are printed inside the box
Infant CPR is currently AU$49.90 (+ GST) via the Laerdal website. To purchase the Infant CPR product, please visit the Laerdal website by clicking here.
Laerdal has developed infant CPR, in consultation with the American Heart Association and American Academy of Paediatrics.
PLEASE NOTE: This product is designed as a Personal Manikin, not as a Training Manikin.