I've made it no secret in the past, Big W has been my personal go-to store when I want to find affordable and fun toys for my kids or gifts for nieces & nephews. I know that when I go to a Big W store, there's something perfect just waiting for us!
Toy shopping has gotten easier since Big W opened up their online store – you're able to shop from the comfort of home, at any hour that you like. Check the stock of any particular product, order and you can bag yourself a bargain with a click of a button. Toys are normally sent the next business day, so it's an ideal option if you love the convenience of online shopping and can wait a few days for your order to arrive.
When it comes to finding toys and accessories for newborn babies, you can't go past Big W's toy range online and offline. Here are a few toys I love for a new baby –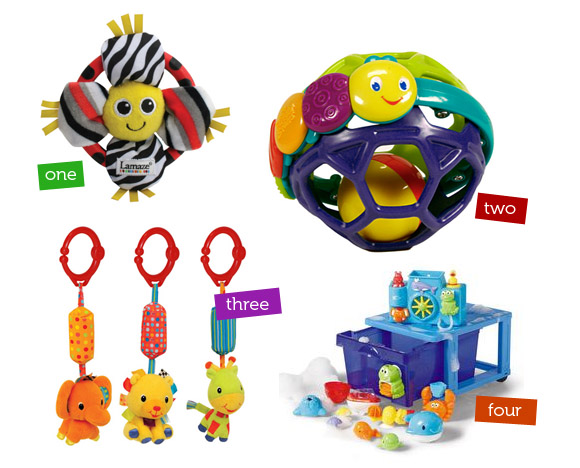 one. Lamaze Grip & Grab Flower $5.00
two. Bright Starts Flexi Ball $8.00
three. Bright Starts Chime Along Friends $8.00
four. Dymples Bath Pack 13 Piece $25.00 (Save $14.87!)
Toys that crunch and crinkle are a great tool for babies to discover their senses. The bright and bold colours are also attractive to their curious minds, and anything that can be snapped onto their stroller or pram is a bonus! Toys for babies like the Grab Flower and the Chime Along Friends are designed for babies to chew on (another sensory discovery), so you want to be sure that no extra buttons or ribbons can come off easily.
And for the house, you can't go wrong with a quality bouncer, an activity gym and a Jolly Jumper for babies who love to bounce –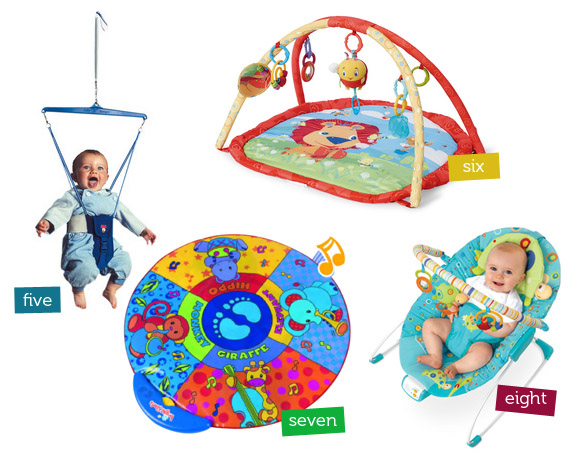 five. Jolly Jumper $50.00
six. Bright Starts Lion Activity Gym $50.00
seven. Jolly Jumper Electronic Jump Mat $30.00
eight. Bright Starts Teensy Turtle Cradling Bouncer $50.00 which also vibrates, a blessing in disguise!
Big W has always had a huge range of toys and games for children and as you can see, they're all affordable options for any family. I've personally found that the toys and accessories at Big W last longer than you need them – so we've certainly used our money's worth and more.
If you are looking for great presents for your kids, nieces or nephews, you can't go wrong with Big W Toys. Make sure you pop on over to their website and check out their Toy category from time to time to pick up a bargain.
Big W
www.bigw.com.au