When you're a mum with a small baby, introducing solids can be an interesting time. Not only are you busy with day to day stuff, you now have to provide baby with a healthy, appropriate meal that won't move the world to cook & clean, and won't break your budget each week. There are a tonne of options out there – and I do love an organic pack of pureed food when we're out and about – but for meals at home (and there are alot), steaming and mashing your own vegetables was the best for us.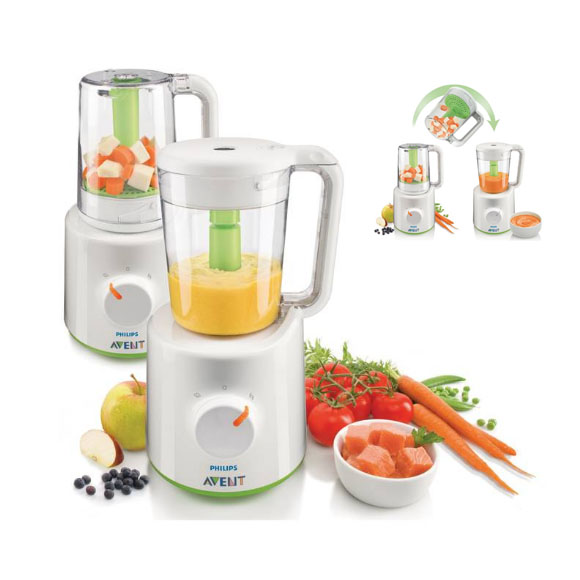 The Philips AVENT Steamer Blender is a good investment in your family's health and your wellbeing. What I love about the Steamer Blender, is that it's an all-in-one unit – no need to have a seperate pot for steaming and then a blender for pureeing. Simply steam your fruit, vegetables, fish or meat first, and then flip the jar over and start blending. Genius!
It's so easy to use, BPA Free and will last you through the baby food years and beyond. It's a powerful, but compact blender which will preserve nutrients in the food. Much healthier than processed foods.
If you're like me, and like to multi-task, you can let the Steamer Blender multi-task for you instead
Even though my kids are onto solids now, I would love a Steamer Blender in my kitchen!
The Philips AVENT Steamer Blender is currently available at BigW online for $198 (free delivery)
www.bigw.com.au