I love the weekend – even though I'm a 'stay at home mum' at the moment, weekends mean the kids are home, there's no school or therapy or playgroups to run to. It's the end for the week wind down and time to have fun with the kids!
With the weather being unkind and unpredictable lately, having fun in the kitchen has been the next best thing. I like to mix it up with healthy snacks & yummy treats – it's the best way to teach kids moderation and introduce them to different tastes, textures and to the process of cooking.
Getting the kids involved from the supermarket to the dinner table is a fun activity in itself – so here are just a few yummy treats that kids can help you with this weekend –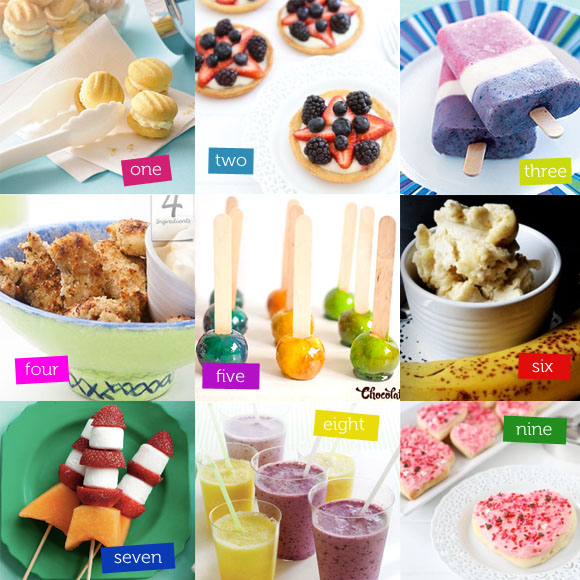 one. Melting moments
two. Mini Fruit Pizzas – have the kids pick out their own fruit and they can decorate their own pizza
three. Yoghurt berry pops – swap iceblocks with yoghurt pops as a healthy alternative
four. Too Easy Chicken Nuggets
five. Super Easy Toffee Apples
six. One-ingredient banana ice cream – yummmoooo
seven. Rockmelon and strawberry rockets – make them together and make fruit fun!
eight. fresh fruit drinks – an easy way for kids to get their fruit instake for the day
nine. Lofthouse Style Soft Sugar Cookies
Have a great weekend!