As a parent, the safety of my kids is paramount. Having a double storey house, the first thing we bought were a pair of safety gates for the bottom and top of the stairs. There was just no second thoughts about it – and we didn't mind spending a little more money on quality gates that would last as long as we need them.
Even if you live in a single storey house, a safety gate can be a great investment into your child's safety. Keep them away from dangerous zones like the kitchen or the garage, you can never be 'too safe'!
For those who are looking for safety gates that are a little different from the standard white aluminium gates that are found in most stores, you should check out this gorgeous safety gates at The Little Market -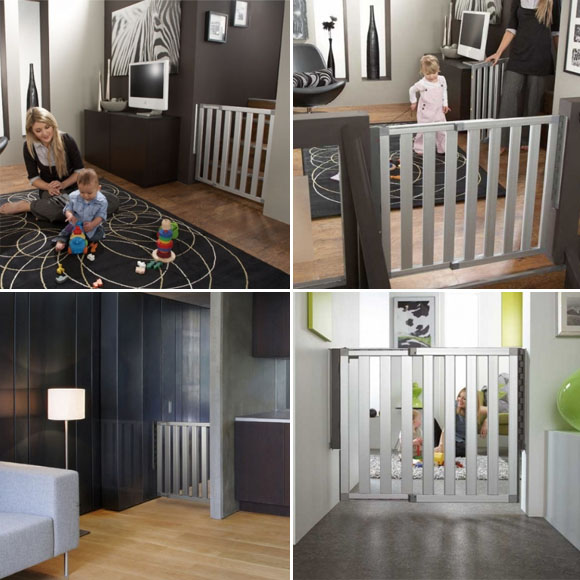 I can see how this cool looking safety gate would suit many of the more modern houses and apartments, the Numi safety gate looks like it's part of this house itself. Made from aluminium, it's easy to install – the safety barrier simply slides onto, and locks into, a low profile wall mounting. It can be removed in seconds whenever you don't need it – but looks good enough to leave it up indefinately, I think! The frame adjusts to fit doorways and openings from 66cm to 101cm. The anti-pinch hinge helps to ensure that children's fingers cannot become trapped.
What I love most – the Numi safety gate does not have a horizontal bar on floor level – so there's no trip hazard!
The Numi Aluminium Child Safety Gate is available now for $189 at The Little Market
www.littlemarket.com.au