Another for the holidays…
I've been a photoblogger for over 10 years now, and there's been a definate rise in how many women, especially mums, are taking their own family photographs and learning new tricks from websites and other blogs. It's amazing to see what can be achieved, everyone has the ability to take a great photograph and thanks to advances in technology, share their love of photography online in seconds.
There are now a bunch of fantastic websites dedicated to showing you how to improve your family photographs. They offer inspiration and so much great information that you might never have found before. Here are just a few of my bookmarks –

Clickin Moms – packed with content, they even offer CM University which is online educational courses for people wanting to improve their photography skills. Learn at your own pace!

Click It Up A Notch – Improve your photos one click at a time

Confessions of a Prop Junkie – beautiful inspiration for your own shoots

Learn Shoot Inspire – a membership based website with a great blog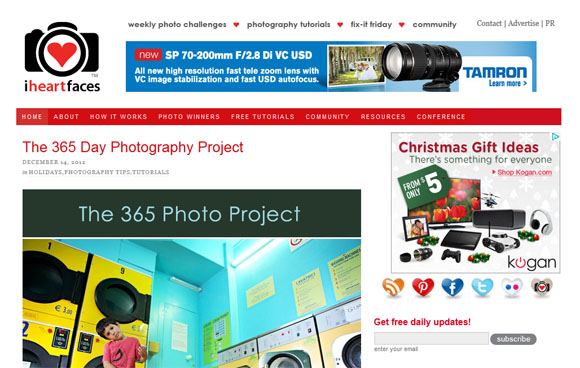 I Heart Faces – Photo Challenges & Photography Tutorials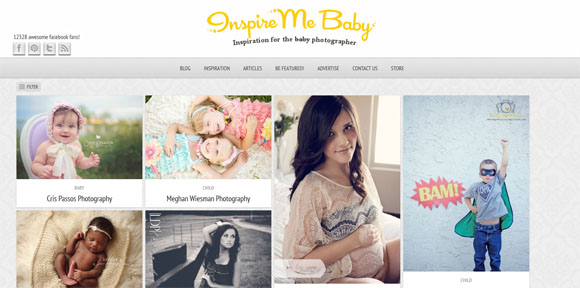 Inspire Me Baby – another beautiful website to visit when you're in need of photography inspiration. A great collection!
So whether you're new to photography or already busy clicking away, you can always find some great advice on these websites and blogs. There is so much inspiration out there that can make you work harder for a better photograph.
Happy clicking!