If you're decorating your first (or second or third…) nursery, it's easy to dream about pulling together a well styled room. Actually finding those cute and useful items is another thing though.
Incy Interiors specialises in beautiful designer furniture for babies and children. Browsing through the Incy Interiors website, there's alot of old-school, vintage accessories that will brighten up a simple room. I'm a big fan of keeping it simple, so using alot of colour and pattern will go a long way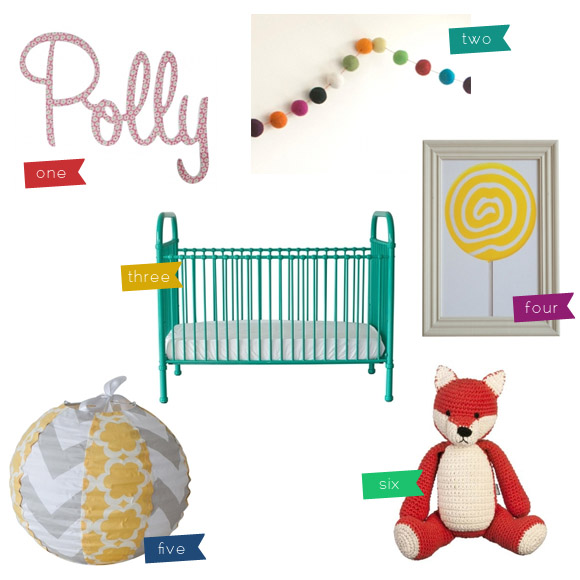 one. fabric covered names $20.00
A quick way to personalise a room, is to get a customised name plate! This one is covered in fabric.
two. Large Ball Garland multicolour $54.00
Measuring 3 metres in length, this garland is perfect for a nursery or kids room.
three. declan cot $599.00
I loveee this cot – a little pop of colour but it will still match the rest of the room
four. lollypop print range $49.00
A cute and fun print for the wall
five. Zachary Hunter Fabric Lantern $54.00
Hang this up or place it on top of the dresser
six. Freddy Fox $55.00
I love Freddy – your baby will be buddies with him from day one until they're older (and beyond)
For more great decor for kids and babies rooms, check out Incy Interiors.
Incy Interiors
www.incyinteriors.com.au