Hello there! It's been a while – but I wanted to check in and say hi and yes I'm still around.
I'm 36 weeks pregnant now – the bub and I are doing well, and I've been actively enjoying the 'quiet' of being a family of four before his arrival in a few weeks time. Since my last post, I treated myself to a 3D/4D scan for my birthday and it was an amazing experience.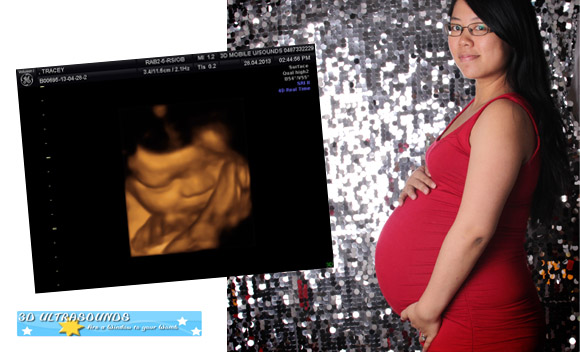 I emailed the company 'A Window To Your Womb' early Sunday morning, to see whether they could possibly book me in for later that day – and they could! The beauty of their service, is that they come to your house – so my sister, husband, 5yo and 3yo could watch along with me from the comfort of our home. I'd never had a 4D scan before, so it was a real treat to see the baby (at 33 weeks).
My bub was really chilled out and didn't want to budge much, but the technician was really wonderful and took the time to get some amazing photos for us. We also received a DVD of the whole session, which is cool to watch back.
If you are looking for a mobile 3D/4D ultrasound in Sydney, I definately recommend them!
I'm going to take it easy for a few months, but will check in if there is anything cool I want to talk about
It's been important to me to take the time to enjoy the last weeks of this pregnancy, and also devote more time to my oldest two. I will be back by August if all goes to plan! xx