Hey friends, just checking in to see whether you're still finding my blog
It's *ancient* and the cobwebs are decorating the halls in here, but if you're still around, let me know!
Me? Family life is going great! My kids are now 10, 9 and 4. Jasper & Jovie are in primary school and my littlest Miles is in preschool. Jovie has Rett Syndrome and attends a special needs school (SSP) locally which has been awesome.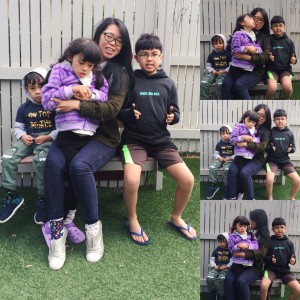 So … I'm a bit past the 'baby' product stage of our lives right now, which is why it hasn't felt right to blog here again.
I'm now a registered and licensed Wellness & Mindfulness Coach so I am working on building my business to help other women (mums or not) reach their wellness goals, become more mindful and calm within themselves and just generally LIVE their lives to the fullest! (It's the best).
If you've been an Australian Baby Blog reader for all these years, what are you up to these days? How has your life changed in the last 4 years too?
Tracey x