« Gluten Free Food from Coles Supermarkets! | Main | The 2010 Gluten Free Expo »
Gluten Free NSW - iPhone App!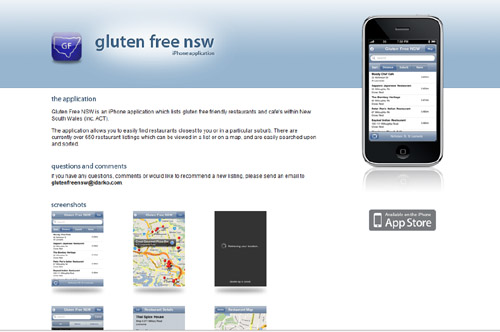 For those with an iPhone or an iPod - a good gluten free eating guide has been on the top of our gluten free list!
Darko has just released an iPhone Application for those with a gluten intolerance or allergy -
My wife has a gluten allergy, and I was getting frustrated with not knowing where we can find places to eat that are close to us, wherever we may be. So I gathered a listing of as many restaurants that have gluten free items and made the app to help us out.

Visit idarko.com for more details, or click here to find the App on the App store.
Posted by Tracey