A Day In The Life : New Years Eve / New Years Day
That's right! A Day In The Life will run this Thursday December 31 2009 – Friday January 1 2010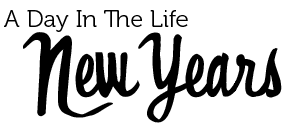 It's up to you to decide which day (or both) you want to take your hourly photos — but you need to at least take 6 photos so you can tell us how your New Years has gone
(A maximum of 24 photos, obviously!)
To see how the game has been played before – check out my entry from February 29 2008′s A Day In The Life game by clicking here, or browse through some awesome past entries –
aplacetofly.com
diydiva.net
thejamjar.com
chhimipenjo.com
miaouphotography.com
Once you've taken your photographs, upload them to the net (I love flickr!) and then come back after January 1st 2010 to share the link.
A Day In The Life is about improving your photography skills through story telling – hopefully making you see your surrounds a bit differently and then sharing your photographs with others.
Tell your friends about A Day In The Life : New Years and see you back here next year!
Posted under
A Day In The Life
Share your comment
-->

New photographic project soon!

Recent Projects

December 2011 - 31 Photos in 31 Days

Post your completed entry here November 2011 - 26 Things Post your completed entry here A Day In The Life

Saturday 22 October 2011

31 Photos in 31 Days

August 2011

A Day In The Life: New Years Click here for more details

about sh1ft.org projects

having been involved in the photoblogging community for the past 10 years, sh1ft.org projects is my labour of love, bringing photography to people, and people to photography.

View past completed entries here
View past 26 Things lists here

how to participate

1. Choose a project - 26 Things, A Day In The Life, Q&A or Quick Snap. You can choose a current or archived project.
2. Read the instructions on how to play
3. Go out and take your photographs
4. Upload your completed entry to your flickr account, website, blog or any other place on the net
5. Come back and post the URL to your completed entry

Remember to keep it G-rated please :) And also take the time to visit other people's entries.

There is no membership sign up or image hosting here, just get snapping!

Loading ...


Fatal error: Uncaught exception 'Exception' with message 'String could not be parsed as XML' in /home/sh1ftor/public_html/projects/wp-content/plugins/tweetable/mh_twitter_class.php:298 Stack trace: #0 /home/sh1ftor/public_html/projects/wp-content/plugins/tweetable/mh_twitter_class.php(298): SimpleXMLElement->__construct('') #1 /home/sh1ftor/public_html/projects/wp-content/plugins/tweetable/tweetable.php(337): Twitter_API->rate_limit_status('60892757-uNIhhS...', 'wwOIAnxzeYG23r8...') #2 /home/sh1ftor/public_html/projects/wp-content/plugins/tweetable/tweetable.php(399): tweetable_api_rate_status() #3 /home/sh1ftor/public_html/projects/wp-content/plugins/tweetable/tweetable.php(155): tweetable_get_recent_tweets() #4 [internal function]: tweetable_write_widget(Array) #5 /home/sh1ftor/public_html/projects/wp-includes/widgets.php(891): call_user_func_array('tweetable_write...', Array) #6 /home/sh1ftor/public_html/projects/wp-content/themes/clean-blog/sidebar.php(36): dynamic_sidebar() #7 /home/sh1ftor/public_html/projects/wp-in in /home/sh1ftor/public_html/projects/wp-content/plugins/tweetable/mh_twitter_class.php on line 298