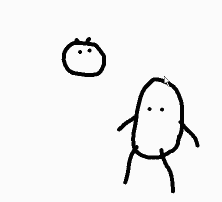 i've been feeling the baby 'butterflies' (quickening) for a month now, and i think i've just felt a real kick!
it was like a muscle twitch or a tummy thump from the inside – very strange, but cool after i realised what it could be. i might be a bit early? but then again i started to feel the bubbles around week 11 and i thought i was just gassy.
:p
i'll try not to get too excited, it could of been the burrito i had for breakfast.
just kidding. (burrito's are dessert).